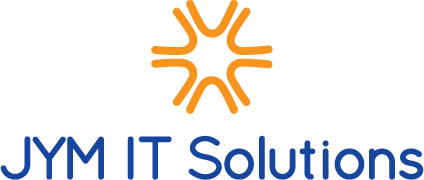 Bringing Technology and Your Business Together
JYM IT Solutions is a specialized provider of IT services and solutions that cater to the specific needs of small and medium-sized businesses and their owners in Bergen County, New Jersey and Rockland County, New York. Our primary objective is to provide our clients with unparalleled service and support, delivered with the utmost professionalism and friendliness.
We take a highly personalized approach to our services, combining our expertise to deliver a tailored experience that is unique to your business. Our innovative methodology begins with a comprehensive analysis of your company's requirements, enabling us to provide you with a customized solution that fits seamlessly with your business.
By partnering with JYM IT Solutions, you can enjoy several benefits that will help you focus on running your business while we take care of your IT needs. You'll have more time and energy to devote to growing your business, and your employees will be happier and more productive. With our assistance, you'll have access to the latest technology, giving you an edge over your competitors.
You can have peace of mind knowing that your organization's technology infrastructure is being handled by a team of skilled professionals. Our top priority is to assist you in optimizing, maintaining, and safeguarding your business's technology to ensure that it functions flawlessly. We are committed to delivering a supportive, impartial, and secure experience that enhances the efficiency of your business operations.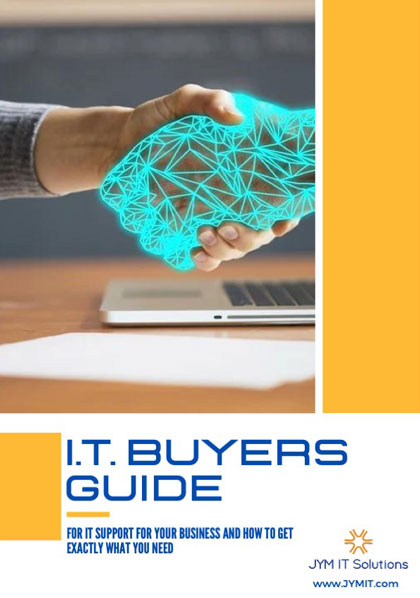 FREE GUIDE
What Every Business Owner Must Know About Hiring An Honest, Competent, Responsive And Fairly Priced Computer Consultant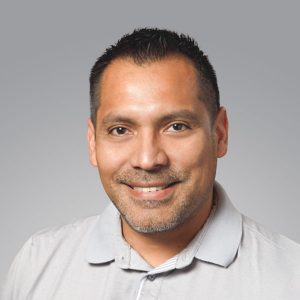 Jim Lorenzo
President & CEO
Senior IT Specialist
Jim Lorenzo is the founder and CEO of JYM IT Solutions, formerly known as JYM Computer Networks, a leading provider of IT services for businesses of all sizes. With over 20 years of experience in the industry, Jim has established himself as a trusted expert in the field of network management and systems engineering.
Jim earned his degree in Systems Engineering from a prestigious university in Peru before moving to the United States to pursue further education in Network Management. He has since built a successful career in the IT industry, leveraging his expertise to help businesses optimize their technology infrastructure and improve their overall efficiency.
Under Jim's leadership, JYM IT Solutions has grown into a thriving business, serving clients across a wide range of industries. Jim is committed to providing his clients with the highest level of service and support, and he takes pride in helping them achieve their business goals through innovative technology solutions.
In his free time, Jim enjoys spending time with his family, traveling, and exploring new technologies. He is also an avid reader and enjoys staying up-to-date on the latest trends and developments in the IT industry.
In addition to his work in IT, Jim is also an accomplished musician and guitar player. He has been playing guitar for over 20 years and enjoys performing and recording music in his free time. Jim believes that music is a powerful form of self-expression and creativity, and he enjoys exploring new genres and styles to expand his musical horizons.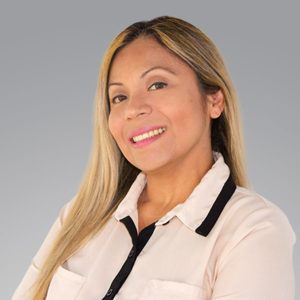 Mariel Jimenez
Vice-President & CFO
Meet Mariel Jimenez, the accomplished Vice President and Chief Financial Officer (CFO) of our esteemed company. With a strong background in finance, accounting, and business operations, Mariel has been a key driving force in optimizing financial performance, implementing cost-effective measures, and improving overall efficiency. Her many years of experience as an accountant and external auditor have proven to be invaluable in her current role as VP and CFO.
Mariel's extensive experience in accounting and auditing brings a wealth of practical knowledge to her financial leadership. Having honed her skills over the years, she is exceptionally adept at analyzing financial data, identifying areas for improvement, and formulating strategies to enhance financial decision-making. Her insights into financial risk management and compliance have played a crucial role in fortifying the company's financial position and ensuring regulatory adherence.
As CFO, Mariel takes charge of critical financial operations, overseeing budgeting, financial analysis, and making data-driven decisions that optimize our company's financial health. Her proficiency in financial planning and forecasting empowers us to navigate economic complexities with confidence, ensuring financial stability and long-term success.
Originally from Peru, Mariel's educational journey began with Law School, providing her with a unique perspective that extends beyond financial matters. This legal foundation enables her to navigate complex regulations and compliance matters adeptly, ensuring our company operates with integrity and adheres to all legal requirements.
Beyond her professional accomplishments, Mariel finds joy in spending quality time with her beloved family. She is happily married to Jim Lorenzo, and together, they cherish the joys of parenthood with their two wonderful kids, Luca and Victoria. Mariel's nurturing nature extends from her family life to her role as a leader, fostering a collaborative and supportive environment within the company.
As Vice President and CFO, Mariel Jimenez's dedication, financial prowess, and commitment to both her professional and personal life make her an invaluable asset to our organization. Her leadership ensures that our company continues to thrive, guided by financial prudence and a strong sense of purpose. We are proud to have Mariel as an integral part of our team, leading us towards greater achievements.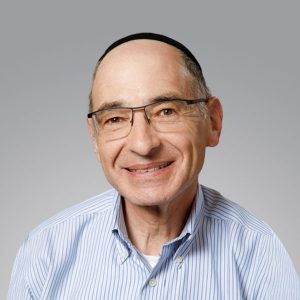 Daniel Flegman
Senior IT Analyst
With over 30 years of experience in the Technology Space, Daniel Flegman is a true pioneer of the technology revolution. He holds technical certifications from renowned brands such as Brother, Epson, Okidata, Iomega, and more. Throughout his career, Daniel has successfully maintained customers at esteemed organizations like The Port Authority of NY & NJ, Lord and Taylor, Roy Marine and Co., Integrated Communications, Barry Leeds and Associates, and 47st. Photo.
His contributions include designing innovative infrastructures for various companies, such as Datafax Corporation, Neuromedical Systems, and Oralscan Laboratories. He has also implemented full infrastructures in different healthcare facilities in the Rockland County area, ensuring compliance with patient qualifications. Additionally, Daniel has led efforts to connect international branch offices for companies like Eastman Dental Institute in London, Henry Schein Facility in Paris, and Deldent Laboratory in Petach Tikva, Israel.
Previously, Daniel Flegaman worked at CDX Diagnostics, where he made significant contributions by creating a robust private messaging and high-speed intra-building network, along with designing and maintaining full intranets connecting offices worldwide.
Currently, Daniel is a Senior IT Analyst at JYM IT Solutions, where his extensive expertise and pioneering spirit continue to drive innovation and deliver top-notch solutions to clients. He plays a crucial role in spearheading the deployment of robust and high-speed internetworking subsystems, ensuring the proper functioning of all processing operations worldwide, and designing the platform for telecommuting pathology.
He holds degrees in Computer Technology, Computer Science, and Electrical Engineering from prestigious institutions such as Control Data Institute, Herbert H. Lehmann College, and City College of New York.
With his impressive track record and ongoing dedication to excellence, Daniel Flegaman continues to make remarkable strides in the technology field, making him an invaluable asset to JYM IT Solutions and a trusted IT professional in the industry.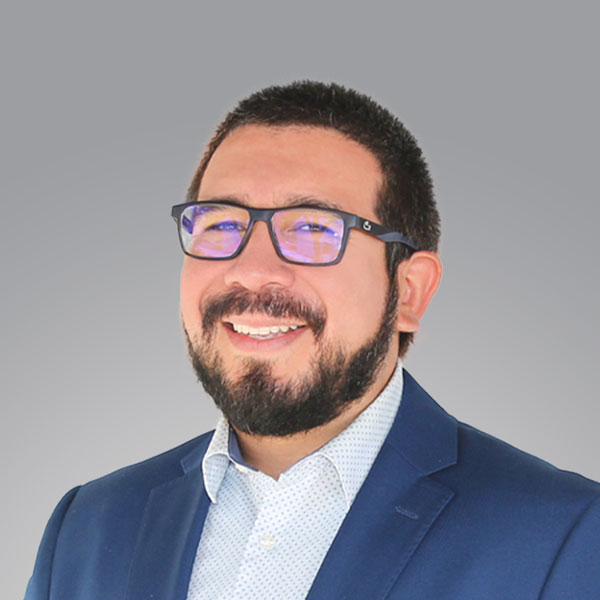 Carlos Mendoza
Help desk Support Specialist
Carlos Mendoza is the Night Shift IT Technician at JYM IT Solutions, where he is responsible for maintaining and monitoring clients' systems during overnight hours. With years of experience in the field, Carlos brings a wealth of knowledge and expertise to his role.
Carlos is a skilled problem-solver and troubleshooter, with a talent for identifying and resolving issues quickly and efficiently. He is committed to ensuring that clients' systems are running smoothly and securely, even when they are not in the office.
Outside of his work at JYM, Carlos enjoys barbecuing in his free time. He is a skilled grill master, with a passion for experimenting with new recipes and techniques. Carlos believes that cooking is a great way to unwind and connect with friends and family, and he enjoys sharing his culinary creations with others.
Carlos Mendoza is an invaluable asset to the JYM IT Solutions team, and his unwavering dedication, expertise, and genuine passion for his work make all the difference. Clients can always count on Carlos to go the extra mile, ensuring their systems are in expert hands, day or night. With his friendly demeanor and warm approach, he takes immense pride in providing exceptional service and support to clients, making their experience with JYM IT Solutions a truly positive one. Carlos's commitment to excellence and his delightful personality brighten up the late-night hours for everyone he serves.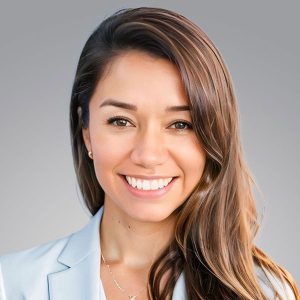 Gabriela Flores
Office Manager/Social Media Manager
Gabriela Flores is the Office Manager at JYM IT Solutions, where she oversees various essential functions within the company. In addition to her responsibilities as an Office Manager, Gabriela also serves as the Social Media Manager, leveraging her expertise in business administration and online marketing.
As the Social Media Manager, Gabriela plays a crucial role in developing and executing the company's social media strategy. She is adept at crafting engaging and compelling content that resonates with the target audience, increasing brand visibility and driving customer engagement. Gabriela monitors and manages the company's social media channels, responding to inquiries, comments, and messages promptly and professionally.
Her exceptional communication skills and leadership abilities shine through as she collaborates with the marketing team to create cohesive and impactful campaigns across various social media platforms. Gabriela continuously analyzes social media metrics and performance to optimize strategies and ensure that JYM IT Solutions maintains a strong and positive online presence.
Beyond her social media management expertise, Gabriela excels in building and nurturing client relationships. She understands the importance of personalized communication and takes pride in providing exceptional service to JYM IT Solutions' clients. Gabriela's dedication to helping clients achieve their business goals further strengthens the company's reputation and client satisfaction.
Outside of her professional pursuits, Gabriela enjoys exploring diverse cultures and cuisines through her passion for cooking, baking, and traveling. Her curiosity and open-mindedness allow her to gain new perspectives, which she believes enriches her approach to social media management and business development. Gabriela also stays informed about the latest trends and developments in the business world through her avid reading habits, demonstrating her commitment to continuous learning and growth.
Gabriela's multi-faceted skills, dedication, and passion for her work make her an invaluable and well-rounded member of the JYM IT Solutions team, contributing significantly to the company's success and growth.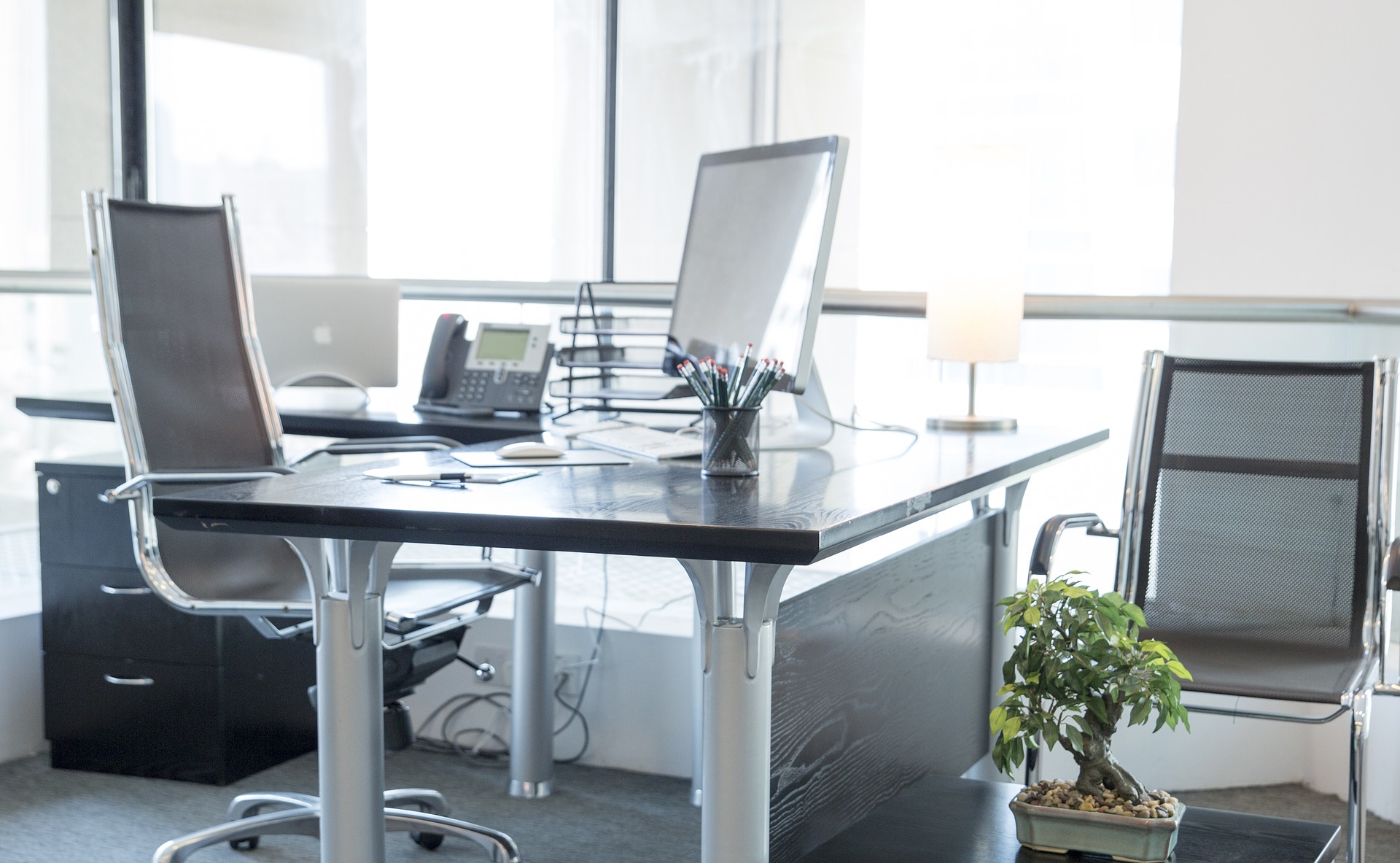 Our mission is to provide services and solutions that will enable your business to be more effective, efficient and profitable. We take pride in delivering services that exceed your expectations, are responsive, and are built on a foundation of trust and mutual respect.