JYM Computers Networks has been a lifesaver for me. They are always available and ready for any challenge. These guys are always reliable courteous and ready to help. There is no problem too big or small for them to handle. I have called JYM Computers in a panic and on the edge, they always put me at ease and fix whatever problem I have had. They never make me feel like I don't know what I am doing. LOL
Domenica Schneider
Office Manager - Orazio Financial Services
Jim Lorenzo and JYM Computer Networks have been my network administrator since 1996. Jim has been directly responsible for all computer, scanning, fax and telephone issues that keep us running so smoothly. As a financial firm, dependability of connectivity is crucial to our day to day business. Thanks to Jim and his team, we have great peace of mind knowing that all of our technology is overseen by one company who has a firm handle on our needs.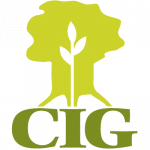 Neal Deutsch
CEO - Chestnut Investment Group, Inc.
I worked with JYM Computer Networks at a former business affiliation and upon establishing my own company I didn't have the slightest hesitation calling on JYM to help set us up and have the company running as as efficiently as possible from the outset. I truly appreciated the attention we received to ensure a problem free start up from a technology point of view. I have always found JYM Computer to be up to date on cutting edge developments in the industry to make sure that I am aware of enhancements that can help my business. JYM Computer has always been just a telephone call away to save my day when that unexpected "technology glitch" requires immediate attention!

Ronald Niclas
Managing Director - RCN Wealth Management, LLC
They Understand The Importance Of Excellent Customer Service

JYM Computer Networks has been fantastic!! I highly recommend JYM Computer Networks. Anytime a company is in a situation where they have to wait on computer service, it would be in the best interest of that company to talk to JYM Computer Networks. They have done everything that they said they were going to do and everything that I have requested.
Dawn Foster
President - Staff Icons, LLC
We were facing challenges with the complexity of our network as our restaurant grew. However, everything changed when we partnered with JYM IT Solutions. Their expertise in network security and dedication to staying up-to-date with the latest technology trends made a significant impact on our business.

JYM IT Solutions implemented a robust firewall that provided the much-needed security for our network. This enhanced our peace of mind and ensured that our sensitive data and customer information remained protected. Additionally, they strategically installed access points to improve WiFi access for our customers, simultaneously maintaining the security of both our internal network and guest access to the internet.

Working with JYM IT Solutions has been an absolute pleasure. Their team is highly knowledgeable, professional, and responsive. They truly understand the unique challenges that a restaurant faces in the digital age. With their proactive approach, they stay on top of emerging trends in technology, offering us tailored solutions that keep our business at the forefront.

We are grateful for the positive impact JYM IT Solutions has had on our restaurant. Their exceptional service and commitment to our success make them an invaluable partner. We highly recommend their services to any business seeking comprehensive IT solutions.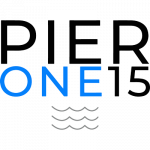 Eric Foster
Partner
Pier 115 Bar and Grill
We are a growing regional law firm with multiple offices in the Northeast, and partnering with JYM IT Solutions for their complete Managed IT Services program has been a game-changer for our firm. With staff members spread across different locations, their services have allowed our attorneys and support staff to stay focused on delivering exceptional legal services to our clients worldwide.

By entrusting JYM IT Solutions with the complexities of our IT systems, we have gained the freedom to concentrate on our core business without the headaches and distractions of managing IT infrastructure. Their team has been incredibly responsive, catering to our diverse needs as a document-driven industry. The efficiency, reliability, redundancy, and security they provide in copying, scanning, faxing, storing, and accessing files are essential for our legal operations.

JYM IT Solutions has seamlessly supported our Mac environment, sourced necessary hardware and software, maintained our cloud-based systems and website, and ensured we stay up to date with the latest network security measures. They have worked collaboratively with all our vendors for phone systems, printers, scanners, and more, providing a comprehensive solution for our IT needs.

Their expertise was invaluable during two major successful acquisitions in 2017 and 2022, as well as a critical, time-sensitive phone system upgrade in December 2022. JYM IT Solutions has consistently demonstrated their commitment to meeting our needs promptly and effectively. They are always available, patient, calm, trustworthy, professional, hard-working, respectful, and incredibly knowledgeable.

In summary, we wholeheartedly recommend JYM IT Solutions for their exceptional services. They have surpassed our expectations in every aspect, earning our highest rating of 5 stars. Partnering with JYM IT Solutions ensures that our firm is covered on all fronts and more. They have become an invaluable go-to resource for all our IT requirements.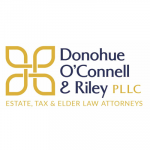 Joseph M. Donohue
Managing Partner
Donohue O' Connell & Riley PLLC
Having an entire IT department seemed overwhelming and costly, but JYM changed the game for us. They've become our dedicated IT department, managing everything from computers and printers to phones. With JYM, we enjoy controlled costs without compromising on top-notch products and service.

The level of service they provide truly stands out. No more waiting days or weeks for responsiveness – they're quick and efficient, which is crucial for my business. Time is money, and JYM has saved us plenty of it.

I can't stress enough how valuable JYM has been for us. They've streamlined our IT needs, freeing up my time to focus on what truly matters – running my business. If you're looking for an IT solution that delivers on all fronts, I highly recommend taking JYM for a test drive. You won't be disappointed!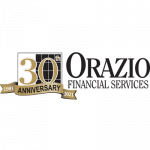 Paul V. Orazio CFP
President and Co-Founder
Orazio Financial Services
We are pleased to recommend JYM IT Services. We benefit greatly from JYM's managed IT services and following their recommendation to migrate to Office 365. We are relieved to no longer self- manage out network and communications infrastructure. No more setting up new users, spending hours/days/weeks to research products. Solutions for problems and all the other headaches related to managing the day-to-day of IT all by yourself. JYM's knowledgeable team of professionals has never let us down. They have always been there when we needed them and watch closely to prevent many problems from happening. Unlike JYM's competitors, JYM researches solutions to help us choose those best suited to our business. Having the right products enables us to work smarter and have more time to devote to nurturing client relationships and run our business. JYM IT Services is the right choice for your peace of mind. Knowing that everything is managed by skilled professionals with the know-how to keep you safe and get it right the first time is a real game-changer.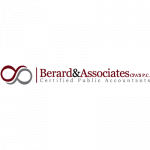 Donalee Berard CPA
Partner
Berard & Associates CPA'S P.C